Ashley Tisdale was seen out in Toluca Lake on February 28, 2012.
She wore a cute and flirty Jen's Pirate Booty "Bowie" top with cut out sleeves paired with black leather ankle boots with fringe detailing.
Ashley accessorized with sunglasses by Chanel, a turquoise ring by Soixante Neuf, a beaded bracelet by Dogeared, hoop earrings by Kara Ackerman Designs, a brown necklace by Love Heals, and a brown floppy hat by Lovely Bird.
She finished her outfit with a red quilted bag by Chanel.
Buy It: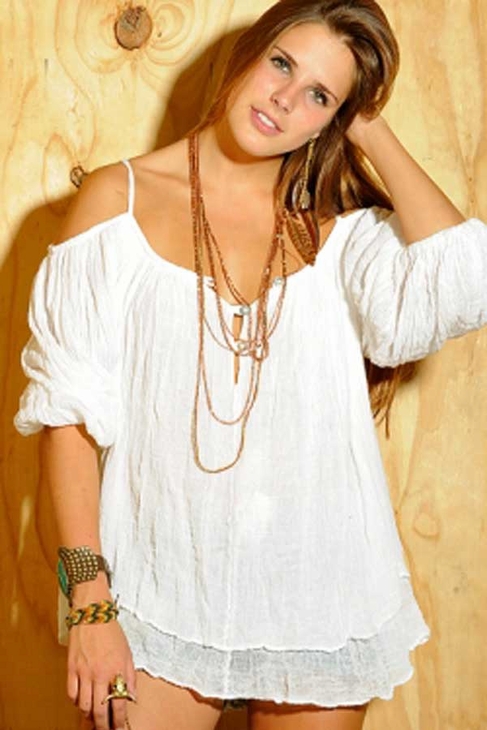 Jen's Pirate Booty Bowie Blouse in White at The Trend Boutique
Same top in different colors:
Jen's Pirate Booty Gauze Bowie Blouse at Revolve Clothing
Jen's Pirate Booty Bowie Top at Piperlime
Jen's Pirate Booty Bowie Top at Planet Blue
Soixante Neuf Turquoise Tri-Stone Shield Ring in Sterling Silver at The Trend Boutique
Love Heals Mountain Necklace at Singer22
Love Heals Mountain Necklace at Boutique to You
Lovely Bird Lazy Fedora at Planet Blue